Regular price
$327.00 USD
Regular price
Sale price
$327.00 USD
Unit price
per
Sale
Sold out
Share
Material: Ebony, Urushi lacquer, Silver(SV925)
Size: 210mm for women / 230mm for men

It is a chopstick with an adult design that features the twist of the wig part.The wood part is finished with urushi lacquer. We do not use chemical paints that are worrisome to the human body.
Everything is a natural material that boosts the non plastic society
It is a natural material from silver, wood (ebony), urushi lacquer, and as well as adhesive.Silver and wood are joined by flour lacquer, which is kneaded with flour, water and urushi lacquer.Recently, it has become well known as a trendy "Kintsugi" material.It is an adhesive that Japanese people have been using for a long time.It does not include substances that have a negative effect on the environment and the human body.
Tribute to Tatsuaki Kuroda
Chopsticks designed with the motif of Tatsuaki Kuroda's twisted four ridges, who is loved by craftsmen.
I tried to design that would continue to be loved even if the times changed.
The ebony part is lacquered about 20 times, and the silver part is polished with charcoal powder.
Design that can handle repair
Sustainable is our first priority, so designed for repair and continued use. After purchasing, we will respond to repair for free for one year. After one year, it will be charged, but it will be repaired. I hope you use it for a long time.
Shop management item number MKD-0008

View full details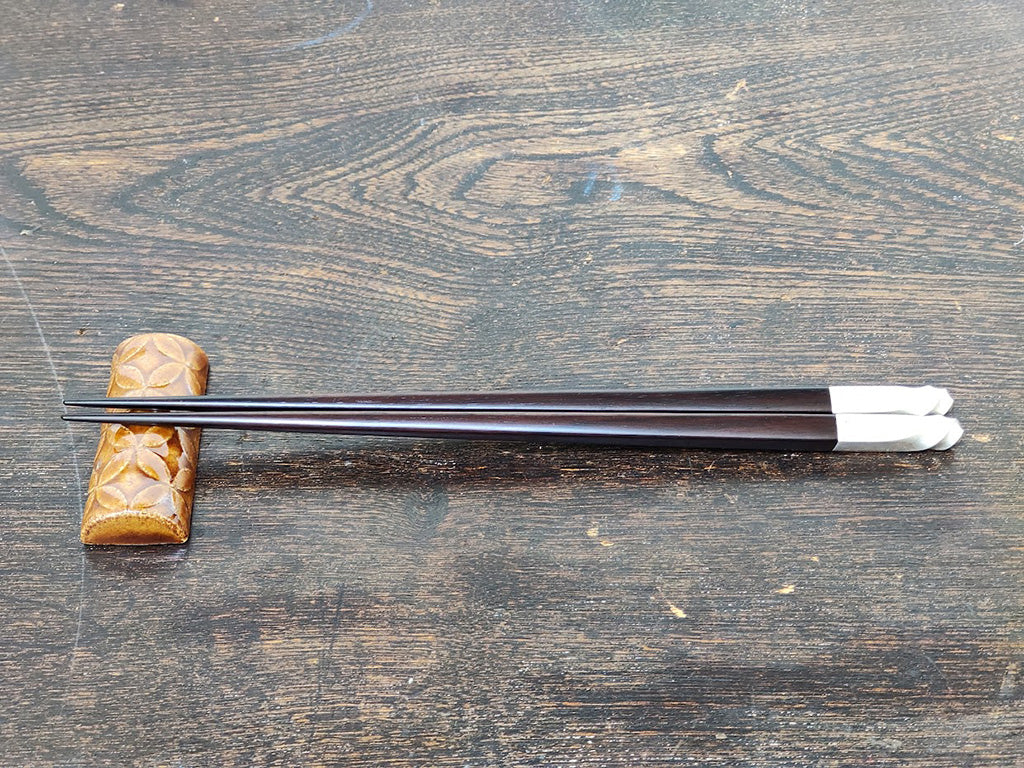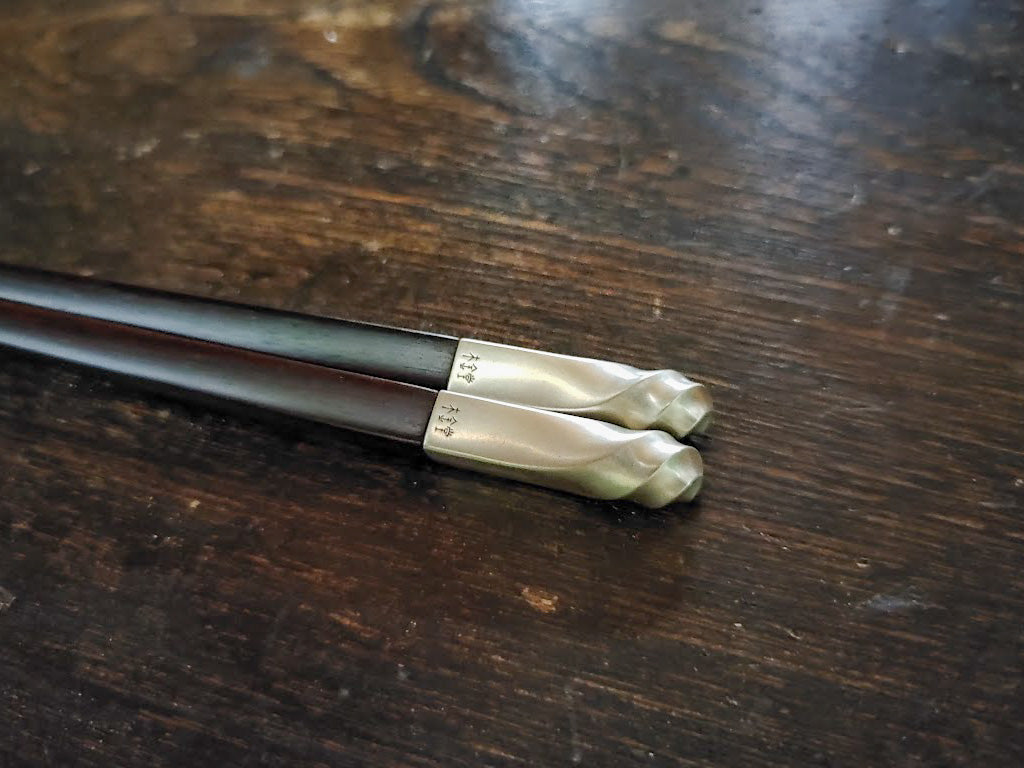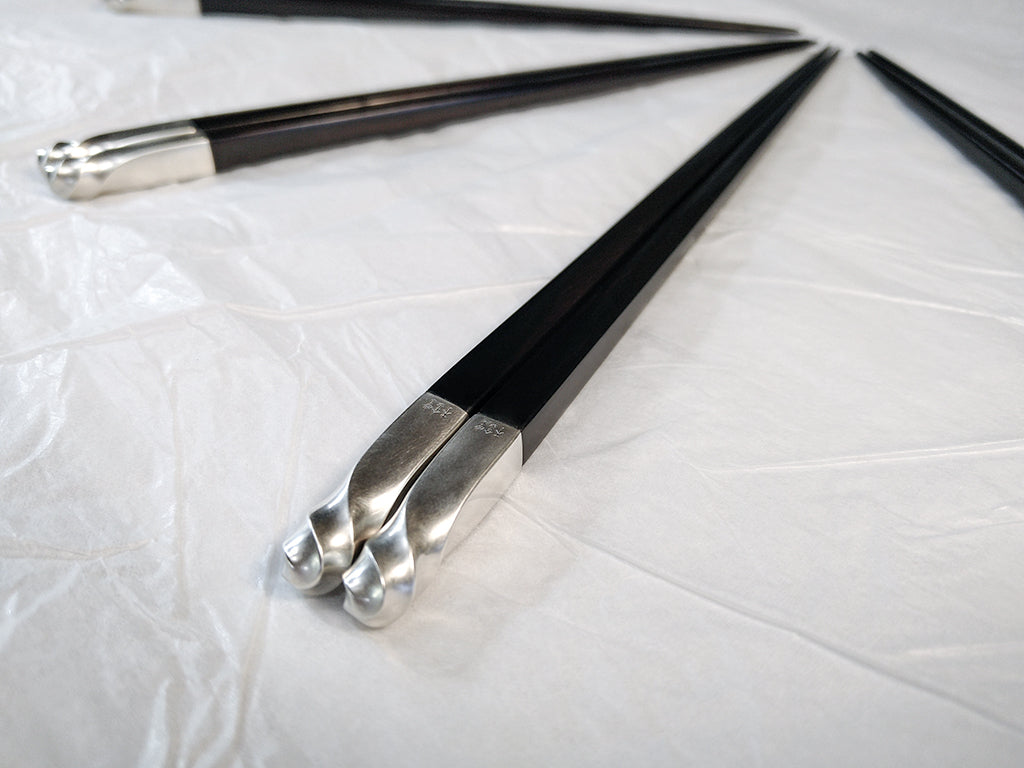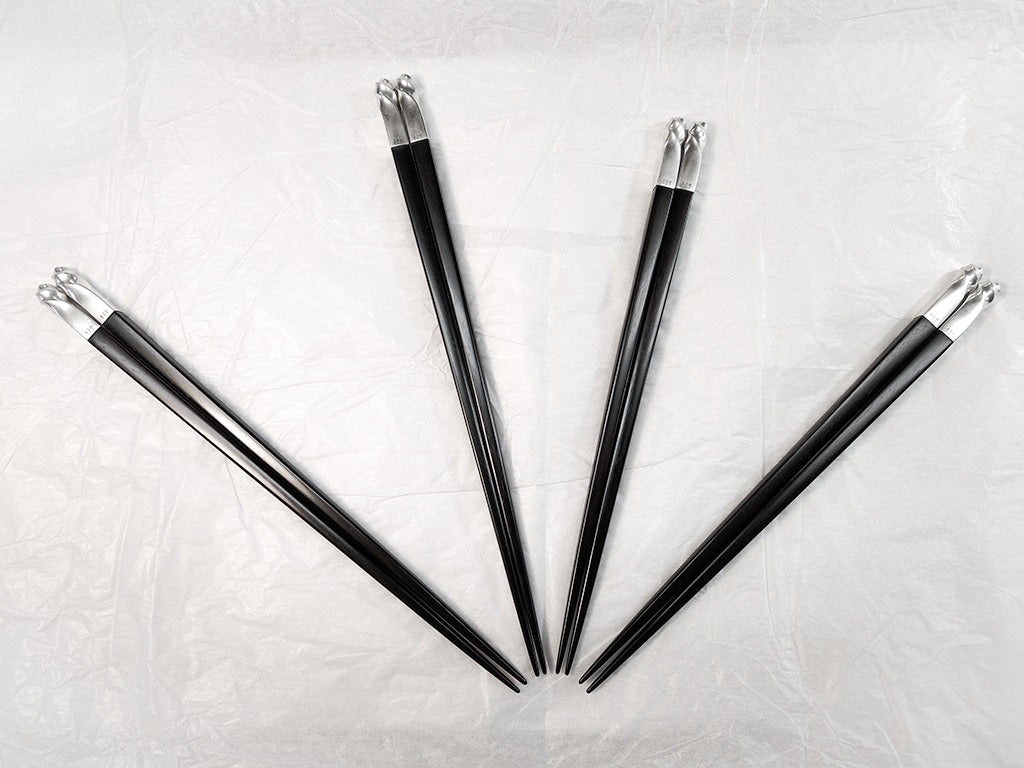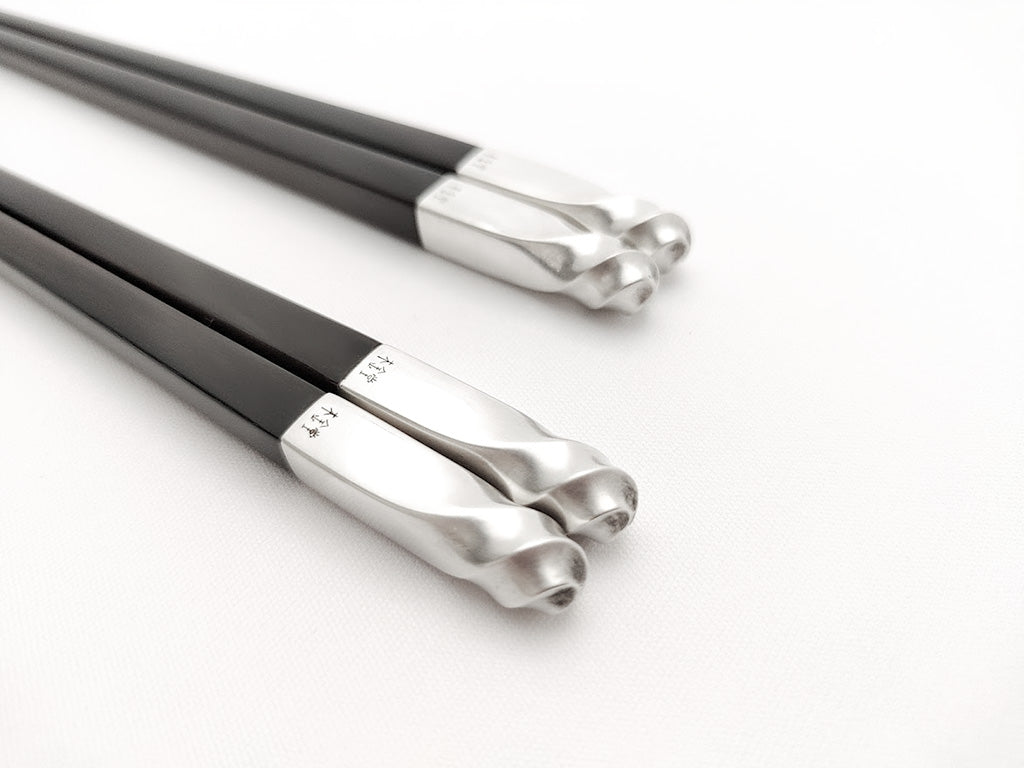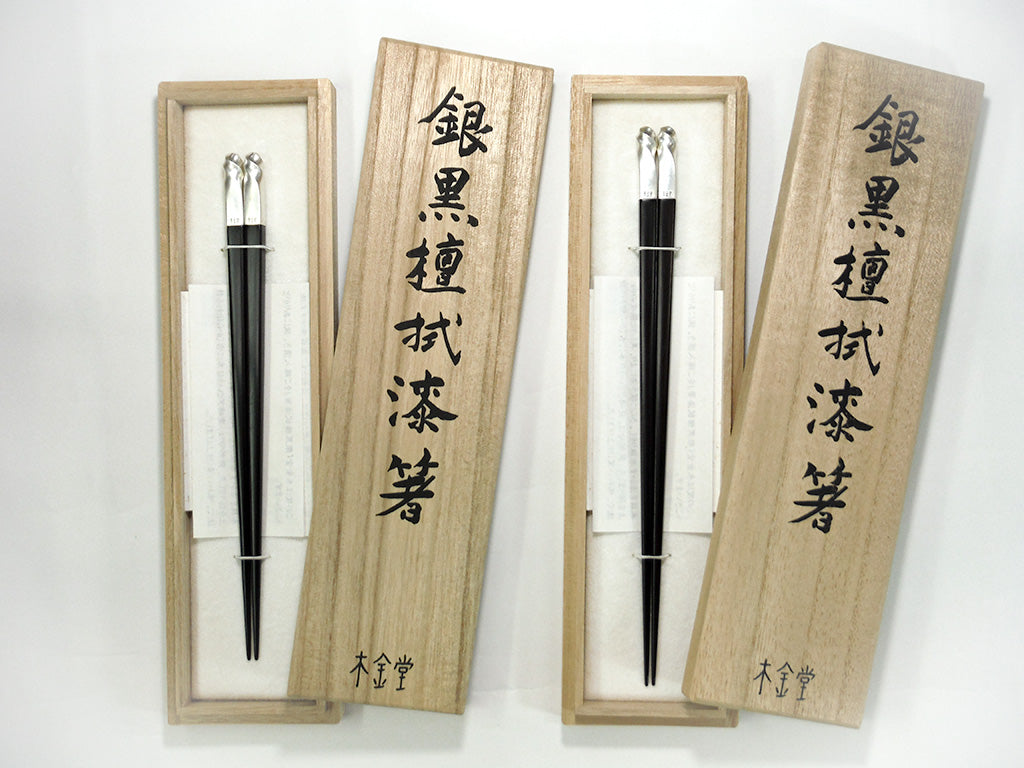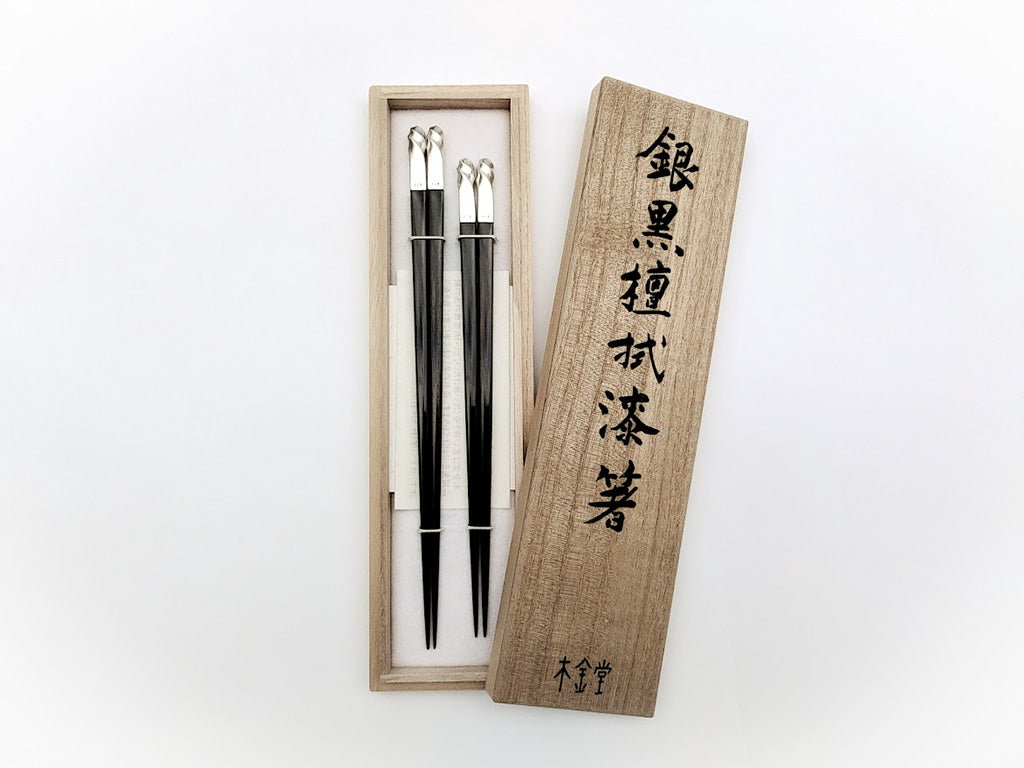 Delivery charge

Domestic Free Shipping. International shipping fee is $ 20.

About returned goods

We do not accept returns due to customer's convenience. If you find any defects in the product, please contact us within 10 days after the product arrives.